These amazing health care careers allow you to use your STEM skills to help others—without the time and expense of medical school.
High school graduates interested in the fast-growing field of health care have many options to choose from that connect them with both technical and service positions in the medical field. Whether you're looking for an entry-level job or a long-term health care career, these opportunities are available in ever-increasing numbers. Consider the following five health care careers:
1. Pharmacy Technician
Job Description:
Workers in this health care career are under the supervision of a pharmacist. They take the necessary information from doctors or the pharmacy's customers to fill prescriptions, which they prepare by counting pills and placing them or other medication into the appropriate containers. The pharmacy technician's job also includes answering phone calls, processing payment from customers and insurance companies, and entering information into the pharmacy's computer system.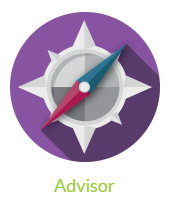 STEM Type:
Advisor
Education Required:
High school graduates may train on the job in this health care career or complete a pharmacy technology program at a vocational or technical school, if required. Some states do require pharmacy technicians to be certified by the Pharmacy Technician Certification Board or the National Healthcareer Association.
Median Salary:
$31,750
How to Prepare:
Students interested in this health care career should study math, technology, and chemistry.