2. Medical Assistant
Job Description:
Patients are often greeted at their doctor's office by a medical assistant. Good communication and technology skills are helpful in this health care career as the medical assistant works with the patients to schedule appointments, take medical background information, and assist the physician as needed. Jobs are also found in hospitals and other healthcare facilities such as nursing homes or rehabilitation facilities.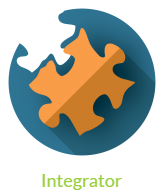 STEM Type:
Integrator
Education Required:
Medical assistant certificates can be earned from programs at vocational, technical, or community colleges in a one or two year program. Other employers are willing to train assistants on the job.
Median Salary:
$32,480
How to Prepare:
Prepare for this health care career by studying computer coding, business classes, biology, and chemistry in high school.