3. Medical Transcriptionist
Job Description:
Strong computer, grammar, and proof-reading skills are required from medical transcriptionists. Workers in this field transcribe the dictation of a doctor into a typed report or patient record. Physicians who use voice-activated software often ask the medical transcriptionist to edit the narrative and correct any mistakes. They must know the medical terms and specialized language used and be able to check the information when required.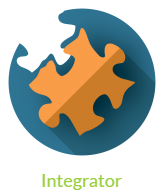 STEM Type:
Integrator
Education Required:
Following high school graduation, a one-year certification program at a community college or vocational school must be earned by candidates for this health care career.
Median Salary:
$36,250
How to Prepare:
Classes in word processing, grammar, biology, and anatomy are good preparation.