Deciding where to go to school and what to do next with your life can be a lot of pressure. Many options are presented, but frequently trade schools are glossed over.
Heading to college is often considered the next step after high school, but trade schools can offer a lot to students and their futures. Often trade schools offer students the opportunity to enter the work force quickly, earn a good salary, and come out of school with little debt.
Some employers in the trades even offer students the ability to continue their education on the company's dime after they've been hired.
Here are a few interesting fields that you can enter from trade school.
Culinary Arts
Heading to culinary school can be a great option for students who love to cook, are creative, and enjoy the fast-paced environment of a busy kitchen.
Becoming a head chef at a restaurant takes years of training on the job, but culinary school is a trade school option that can get you headed down that path. Plus, you're going to get to cook and, importantly, eat some amazing food along the way.
Median Salary: $42,490
Automotive Industry
Do you watch shows like American Pickers and fall in love with the beautiful old cars they dig up? Automotive trade school might be a great fit for you because it allows you to learn about and work on the systems that keep our vehicles running.
The jobs you get coming out of automotive school are varied and can range from being a mechanic to repairing cars that have been in collisions, or even — a dream job for many — rebuilding old cars. There are also jobs working on trucks and other vehicles that can get pretty specific. There's a lot to love here, and work isn't in short supply.
Median Salary (technicians and mechanics): $36,610
Art and Design
Art and design trade schools offer an even broader range of career choices. You can enter interior design, the fashion industry, music production, and many other arts-related fields.
Even within the industries the job choices are vast. With a focus on fashion you could find yourself working on actual design, buying fabrics, or doing marketing for a boutique or big designer.
It's a wonderful path for a creative student who is passionate about a job that's offered with one of these focuses.
Median Salary: Varies wildly. Starting salary can be low, but the ability to rise in these industries is significant.
Law Enforcement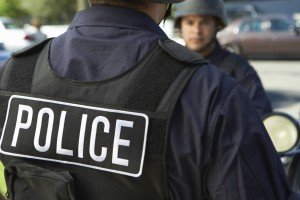 Requirements vary from region to region, but a job in law enforcement can frequently be had with police academy training, dedication to physical fitness, and minimum criminal justice schooling.
If this path is appealing, but you're still looking into a four-year school, maybe look at the colleges that excel in forensics.
Median Pay: $56,130 (up to $90,000)
Trade school can mean many things, and it's often a path for students who know exactly what they want to do, want to get hands-on experience doing it, and can't wait to get started.
There are loads more jobs available through trade schools from nursing to a dental hygienist, web developer to paralegal. The variety of paths and end points make trade school something worth considering. It won't be for everyone, but there are benefits that could make it the right fit for you.
If you're still undecided on which path is right for you, look through some other kinds of school you can pursue.