These are some of the top STEM colleges for diversity named to the list of STEM JOBS Approved Colleges for 2016.
Attracting and supporting students and faculty from many cultural and ethnic backgrounds with different life experiences and perspectives is an important part of any school. A bright spotlight focused on the need for diversity in STEM careers has reflected the stereotypical image of the STEM college graduate and his college career. Colleges and universities caught in the unflattering glare of this oversight are working to promote diversity. STEMjobs.com reports STEM employers must attract greater diversity to compete and lead in the international marketplace. The following colleges are five from the approved list that are striving to produce diverse STEM graduates for those jobs. Take a deeper look at these top STEM colleges for diversity.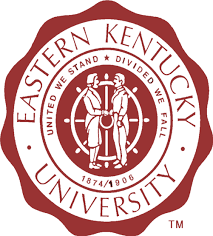 Winner of the 2016 Higher Education Excellence in Diversity Award from "Insight Into Diversity" magazine, this top STEM college for diversity is located in a rural setting in Richmond, Kentucky, with a student enrollment of 16,844. Students from the Appalachia region are among the many EKU students who are the first from their family to attend college. Women make up 57 percent of the enrollment in a wide variety of program majors including STEM fields of forensic science, nursing, and applied engineering management. The majority of classes have fewer than 20 students with a student-faculty ratio of 16:1. Tuition and fees for 2016-17 is $8,868. EKU has a variety of programs which promote the value of diversity and a scholarship program that gives financial assistance to students from low-income backgrounds. The scholarship recipients also are offered programs designed to help students from diverse backgrounds achieve college success through workshops, mentoring, and on-campus activities.