CTE programs offer students practical vocational skills, preparing them for the workforce. Read on to learn five facts about vocational education!
CTE programs are Career and Technical Education programs.
To prepare more students to graduate high school work-force ready, many districts now offer these vocational programs, offering students practical skills. CTE programs help students stay in school, giving them more incentive to graduate since they are directly investing in a career available after high school.
CTE programs prepare students for a variety of fields through their 16 career clusters.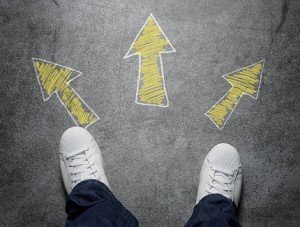 The 16 clusters include Finance; Architecture & Construction; Education & Training; Health Science; Arts/A/V Technology & Communications; Government & Public Administration; Manufacturing; Business, Management & Administration; Marketing, Sales & Services; Information Technology; Hospitality & Tourism; STEM; Law, Public Safety & Security; Agriculture, Food, & Natural Resources; Human Services; and Transportation, Distribution & Logistics.
CTE programs date back to the early 1900s.
In a video on the history of CTE, former ACTE president Gary Moore explains that in the early 20th century, the public school curriculum was focused on classical studies, teaching students Greek and Latin but neglecting practical tools for everyday life. In 1906, The National Society for Promotion of Industrial Education was founded to promote vocational education. After WWI, there was a push for this type of education as citizens re-entered the workforce. Recently, there's been a renewed interest in CTE programs as traditional four-year universities come at a high cost and skilled workers are in high demand.
Not everyone thinks CTE programs are beneficial.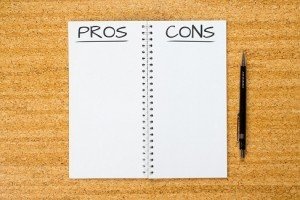 The Atlantic published an article by Matt Barnum citing study results that say while vocational workers might initially be successful and find work, they can be unable to cope with changing fields. Barnum writes, "Students may benefit early in their careers, but are harmed later in life as the economy changes and they lack the general skills necessary to adapt."
Because of these challenges, CTE programs are constantly being updated to provide training that meets workers' needs after graduation and into the future.
Trump supports CTE programs.
President Trump has publicly supported the need for vocational training in the US, even talking about it while in Germany. However, his budget proposal would cut funding for vocational programs. The bill Strengthening Career and Technical Education for the 21st Century Act was introduced and passed the House and could signal continued government support for CTE programs. Only time will tell how this administration will affect vocational training.
 //
Not sure what you career you want? Check out our STEM job spotlights. From fashion designer to web developer to food scientist, there is a STEM career perfect for you. If you're not sure what STEM jobs naturally suit you, take our STEM Type Quiz. #DoWhatYouLove