You rocked back-to-school shopping, but that won't help you have a successful school year. Set a list of student goals so you get the most out of your time spent at school.
The purpose should be like resolutions you make for New Year – to make this new chapter as great as possible by cutting your bad habits and improving yourself. Even teachers set goals to keep their school year on track, so a set of student goals can help you do the same.
Everyone has different areas that need improvement, so your student goals may be completely different than someone else's. Need some examples to get you started? Try these and crush the next school year.
1. Put Down Your Phone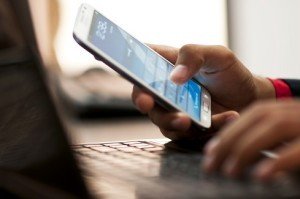 It's no secret that your phone and computer can be mega distractions, especially when you're trying to do your homework or study. Make a pledge to yourself that you will leave your phone in another room (perfect time for charging!) and stay off social media while you do your homework each night. Not only will it be done faster, but you'll be more focused without the ping of a text coming through every couple minutes. In less time, you'll better understand the material, which translates to less studying when test time rolls around.