Discover opportunities to create eco-friendly change with a career in sustainable construction.
The future of construction lies in sustainable building as the need to take care of the Earth becomes more pressing. Though this industry requires STEM professionals such as architects and urban planners, developing sustainable materials from renewable resources is integral to properly protecting the planet.
Not Your Typical Modular Home
At Ductmate Inc., based in Pennsylvania's Allegheny County, sustainable HVAC (heating, ventilation and air conditioning) materials are central to business. Currently, the company is partnering with AMS (American Modular Systems) Gen7 to build a sustainable home on the property of AMS' co-founder, Tony Sarich. "In researching safe and effective alternatives to fiberglass duct liner, Tony Sarich came across our PolyArmor polyester duct liner," says Dave Rhodes, Ductmate Western Regional Channel Manager. "PolyArmor has sound absorption and thermal properties comparable to fiberglass, but without the indoor air quality issues associated with having fiberglass in the air stream. With Ductmate having a manufacturing facility in Lodi, just a few miles away from the project, there naturally was immediate mutual interest."
According Rhodes, the home is being built at River Vine Vineyards as a Net Zero Concept House with LEED (Leadership in Energy and Environmental Design) Platinum Certification. It is Sarich's vision to use the property as a site that will educate the public regarding the potential of modular construction to create sustainable buildings.
Energy Independence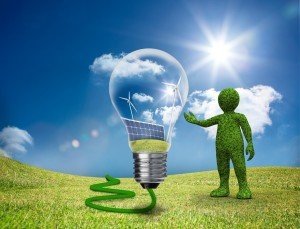 Prebuilt at AMS' Manteca-based factory, the home is made up of 16 modular units and will be powered using both geothermal and solar power. Through these two energy sources, the home will be energy independent, which means that it will generate all of its own electricity and not be connected to the power grid. Although more buildings are relying on solar energy, a home that is completely self-sufficient in energy production is rare. This energy independence is just one of the amazing things that makes the home unique, even within sustainable building.
While the home is constructed using materials that are sustainable, its eco-friendliness doesn't stop there. The smart technology implemented throughout the structure makes the house fully automated and provides a single point of control over the the home's systems, appliances, and electrical components – proving that luxury-home living does not have to be sacrificed to create a greener building.
Green Careers in an Unsung Industry
The HVAC industry is one that people typically don't think about unless their furnace or air conditioner breaks. But quality ventilation systems are essential to a home's air quality – and therefore have a big impact on both a family's health and the environment.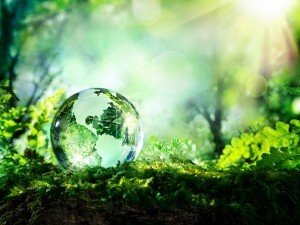 Though the River Vine Vineyards home is a revolutionary sustainable home-design concept, Ductmate has a long history of environmentally responsible building. The company's co-owner Pete Arnoldt notes that "green is part of our culture" and reveals that Ductmate has contributed to USGBC (United States Green Building Council) research through its local chapter – the Green Building Alliance – specifically surrounding a line of products named Greenseam+. In addition to regional green-building projects, Ductmate's reach has also extended into supplying materials for sustainable structures with international partners. As Ductmate increases its offerings of materials for environmentally conscientious clients, Arnoldt notes the importance of the company's dedicated staff.
"All employees actively contribute to our inherently green products, and therefore must be knowledgeable in their functions so they can design, manufacture and quality control our products. Our engineers, designers, and sales professionals must have extensive knowledge of the latest in green applications and processes. Preparation for these careers would entail classes for each respective discipline, with additional focus on sustainability topics such as energy conservation, air quality/contaminant reduction, and environmental impact."
The Future of Sustainable Building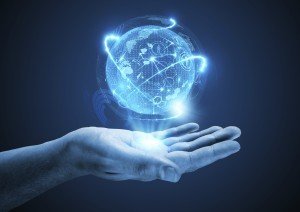 As being green becomes easier – and more valued – the need for STEM professionals to research, develop, and experiment with innovation in environmentally sustainable materials will continue to grow. At the heart of this shift is the USGBC's LEED certification, which examines the construction of buildings to ensure sustainability and environmental compatibility.
"This concern with quality and efficiency means that our products are designed and engineered to deliver maximum performance for the contractor installing the product, for the building owner using the product, and for the people and places affected by the manufacturing and usage of these products," according to Arnoldt.
When construction professionals use reliable, high-quality materials on their projects, the need for replacement parts is reduced, thereby eliminating waste and additional consumption to produce new components. It is this motivation that drives Arnoldt's vision of producing sustainable building materials.
You can combine your passion for design and the environment by training for a career in sustainable building. Learn more about companies like Ductmate that are working hard to ensure a more sustainable future for all of us.