New collar jobs offer a career without the expense of a traditional four-year college. Here's everything you need to know about new collar jobs.
Until recently, there have been two dominant types of jobs: blue collar and white collar. Blue collar jobs usually require manual labor, might have hourly salaries, and typically require training in the trades, while white collar jobs are mainly in offices, have annual salaries, and require a traditional college degree. A new class of jobs is emerging: new collar jobs. They mix the best of white and blue, requiring both very specific skills and some formal education.
IBM's CEO, Ginni Rometty, has been one of the biggest proponents of new collar jobs, incorporating the concept into her company's hiring plans for the next four years. In an article for USA Today, she explains that many of her own company's workers don't have a four-year degree and many of IBM's job openings don't require traditional education either. While some jobs definitely need advanced knowledge, many of them only require specific training, not a degree.
Rometty thinks new collar jobs are the way of the future as industries are rapidly changing. Universities are also becoming increasingly expensive, leaving students in debt. New collar jobs could be a way to ensure workers are trained without accumulating debt.
While this might sound great in theory, it could be potentially difficult to implement. Rometty has an answer for this, too. In her op-ed, she writes, "IBM designed a new educational model that many other companies have embraced – six-year public high schools combining a relevant traditional curriculum with necessary skills from community colleges, mentoring, and real-world job experience."
One school based on this model in Brooklyn has seen success and, at the time of the article, Rometty says there are plans for up to 100 more schools like it.
Think new collar jobs might be right for you? Here are potential jobs to check out.
Pharmacy Technician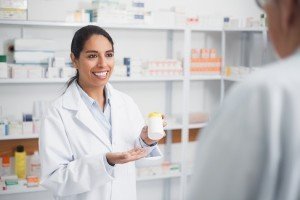 Job Description: Pharmacy technicians work with pharmacists to process orders, maintain patient files, and perform other administrative duties.
Training needed: You can become a pharmacy technician through an accredited online school or local trade college.
Median Salary: $30,940
STEM Type: Integrator
Cloud Administrator
Job Description: Cloud administrators manage online space where large amounts of data is stored. While you might think of your personal data stored online, companies also rely on this concept to deal with large amounts of data.
Training needed: To become a cloud administrator, take an accredited training program. Many companies like Google and Microsoft offer classes to learn about cloud-related jobs.
Median Salary: $79,700
STEM Type: Designer
Front-End Developer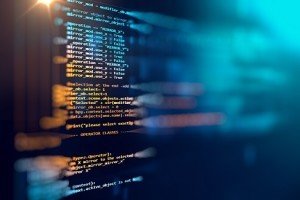 Job Description: Front-end developers mainly deal with code, using languages like HTML, CSS, PHP, and JavaScript to do web design.
Training needed: There are lots of online and in-person resources to learn about coding. While you can take classes at a local college, there are many online classes that teach coding, and some of them are free.
Median Salary: $63,211
STEM Type: Explorer
New collar jobs could be on the rise as colleges become more expensive and more jobs become automated. STEM is a perfect match for this new wave of careers as technical skills and creativity will be needed to survive and thrive in this new job market.