May the 4th isn't a federal holiday or cause to cancel school, but is a good reason for nerdy celebration nonetheless.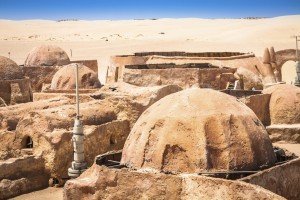 The Star Wars-themed holiday, which is basically little more than a wonderful pun, has a surprising history.
More formally called Star Wars Day, its history involves, of all people, Margaret Thatcher, and like other odd holidays there are some things you should know before going in. We'll help there.
If you've never celebrated Star Wars Day before, it's a good year to join up. You can watch the new installments in the franchise, Star Wars: The Force Awakens and Rogue One, at home and pretend that Anakin and The Phantom Menace didn't happen.
Here are five things you have to know about Star Wars Day.
1. Margaret Thatcher
The story goes that "May the fourth" was first used as Star Wars pun on May 4, 1979 when Margaret Thatcher was named Prime Minister of the United Kingdom.
Author Alan Arnold explains what happened:
Margaret Thatcher has won the election and become Britain's first woman prime minister. To celebrate their victory her party took a half page of advertising space in the London Evening News. This message, referring to the day of victory, was 'May the Fourth Be With You, Maggie. Congratulations,' further proof of the extent to which Star Wars has influenced us all.
You can get some more on the history of Star Wars Day at another post here on STEM Jobs.
2. The First Celebration
In 2011, Sean Ward and Alice Quinn organized the first celebration of Star Wars Day in Toronto at the Toronto Underground Cinema. They put together an Original Trilogy Trivia Game Show, a costume contest, and screenings of the web's best tributes, mash-ups, and parodies.
3. Revenge of the Fifth
Don't let the fun die at midnight! Star Wars Day is so much fun, fans have started making it a two-day holiday, calling May 5 "Revenge of the Fifth," a play on the title of Star Wars Episode III: Revenge of the Sith.
On Revenge of the Fifth, everything is upside down and we give into the dark side. That gets a little more fun this year now that we've got Kylo Ren and Snoke to add to the list of Star Wars baddies.
https://youtu.be/5uMXhlga16s
4. May Days
It's not just these two dates that gets Star Wars fans thinking there's a connection between the films and the month of flowers. The first film, Star Wars: A New Hope, was released on May 25, 1977.
George Lucas's birthday is May 14, 1944.
May is also the month when Star Wars weekends happen at Walt Disney World Resort.
5. The Star Wars World is Expanding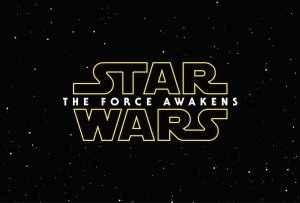 If you've been living underground, it's worth noting that there have been new installments in the Star Wars saga, with more to come in the next few years. Star Wars: The Force Awakens was a much bigger hit than the last efforts at adding to the Star Wars canon.
The Force Awakens became the highest-grossing film of all-time. It took on a whole new story, following Rey as she discovers the force and fights a new menace in the galaxy. Plus, many of your favorite characters like Leia, Han Solo, C3PO, R2D2 and Luke Skywalker returned.
Rouge One, released in 2016, is an off-shoot of the Star Wars story and has already brought in over $1 billion.
The next installment, The Last Jedi, was released in December of 2017 and has earned over 1.3 billion globally.
Can't get enough Star Wars? Good news! A Han Solo origin film called "Solo: A Star Wars Story" is slated to come out May 25, 2018. The currently untitled follow-up to The Last Jedi is scheduled to hit theaters in December of 2019.
So, what should you do to celebrate May the 4th? Get some tips from some real fanatics: May the 4th Be with You: How Fans Celebrate Star Wars Day on Disney Video.