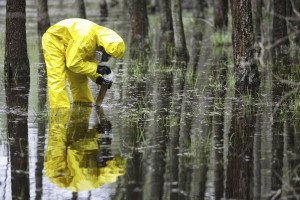 Be on the lookout
The more humans expand, the more we have to be watchful for animals we're encroaching upon. And as we learn about the impact of expansion on marine ecosystems, construction companies are now required to have conservationists on site to watch out for endangered species. River dredgers, refinery builders, and biofuel innovators are all hiring now, and even more marine biology employment options will show up as we continue to grow and grow.
Boost your resume by…interning with organizations who advocate for and handle endangered species. It's a feel-good way to learn EPA protocol, get a feel for data collection, and see which areas of conservation are of interest to you.
 So you found the job of your dreams, wrote a killer cover letter, got an interview, and…now what? Here are 5 tips for interviewing like a boss.
Photo credit: Creative Commons