A lead system engineer might not be as well known as an electrical engineer or chemical engineer, but this career is essential to keep the energy industry running.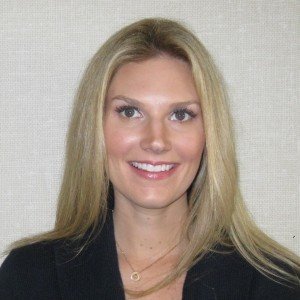 STEM Jobs had the opportunity to ask Stephanie Reeves, a lead system engineer at Chevron, about what she does, the path she took to her current career, and her advice for students interested in the energy industry.
STEM Jobs: What sparked your interest in pursuing a career in energy?
Stephanie Reeves: When I graduated from West Point, I was commissioned as an officer in the U.S. Army and immediately began my military career. I chose my college major because it's what I enjoyed studying and since I already had a job, I never thought about how it would translate into a civilian career. As I was transitioning out of the military, I got nervous because I didn't know what I could do with my degree. It forced me to do a lot of research on careers, industries, world demands, and even my personal likes and dislikes. I knew I wanted a challenging career where I would make a difference and use my unique strengths and talents to help provide a worldwide need. During my research, I learned that from 2012 – 2040 the world energy consumption is expected to grow by ~48% (reference: U.S. Energy Information Administration). As soon as I learned that I could use my degree and skills in the exciting and expanding energy industry, I was sold.
SJ: What type of education is needed to be qualified for a position as a lead system engineer?
Stephanie: Bachelor's degree in engineering; preferably in chemical, mechanical, civil, or electrical engineering.
SJ: What experiences did you have that were the most valuable on your path to your current career?
Stephanie: Field time! Without a doubt, the time that I spent in the oil and natural gas fields learning about everything from drilling, completions, and workovers to oil cleaning plants, lease transfers, and even a little bit of time at the refinery gave me a chance to ask questions and learn about my industry from the ground up. There is a confidence and education that comes from being out in the field wearing a hard hat and steel toe boots that you cannot learn from a textbook or in a classroom. That confidence is why I have the courage to lead a team of engineers today – whether we are in the field or in an office.
SJ: What does it mean to be a lead system engineer?
Stephanie: Currently I supervise a staff of system/process engineers to ensure delivery of field and area targets for process safety, system reliability, asset integrity, environmental safety, base production, and management of the economic growth of the Coalinga field. I'm responsible for the technical oversight of the Coalinga operation and future asset growth and strategy, while ensuring engineering compliance with government laws and regulations, corporate specifications, as well as meeting corporate Health, Environment, and Safety (HES) policies. Additionally, my team partners with operations, maintenance, and project teams to ensure a common understanding of engineering issues and deliver appropriate process metrics and solutions to drive improvement and Incident Free Operations (IFO).
SJ: What STEM skills are required as a lead system engineer?
Stephanie: The core of being an engineer is solving problems. Whether the problem is mathematical, logistical, process, structural, etc., my team must work together to solve the problem at hand. This requires a strong analytical mind, attention to detail, critical thinking, and the ability to work with a diverse team and effectively communicate with others. I also think STEM requires a lifelong desire to learn. There is always a new technology, new industry standards, or better way of accomplishing tasks.
SJ: What professional accomplishments are you especially proud of?
Stephanie: It's interesting that my STEM Type quiz result at STEMtype.STEMjobs.com was an Integrator. Integrators succeed through others. When I reflect on my career, the accomplishments I'm especially proud of include leading incredible teams to deliver undeniable business results. In my current role, my team consists of civil, mechanical, and chemical engineers with dotted-line supervision of electrical, petroleum, and environmental engineers. We come together to solve complex problems. Earlier this year we had to reverse engineer our Lease Automatic Custody Transfer (LACT) to ensure we got our oil to the sales point on time. My team came together and engineered a solution and executed it in less than 24 hours. Without our combined ingenuity, the business unit might not have met our sales target and we would have disrupted the daily lives of those in Southern California who depend on our oil.
SJ: What is the most challenging/rewarding part of being a lead system engineer?
Stephanie: The most challenging part of my job is working with a diverse team of geologists, technologists, engineers, operators, IT, construction crews, and others who all have their own personalities, communication styles, terminology/jargon, work drivers, and deadlines. That said – the most rewarding part of my job is the incredible accomplishment that evolves from our combined ingenuity, development, design, execution/construction, and finally the operation of our common goal – getting oil to the sales point.
SJ: What are some of the different STEM roles available at Chevron?
Stephanie: At Chevron, STEM-related jobs include drilling, petroleum, and facilities engineers as well as earth scientists, accountants, program managers, chemists, and environmental specialists.
SJ: How did your background in the Army influence your current career? Did any of the skills you learned in the Army transfer to what you do now?
Stephanie: Absolutely! My time in the Army taught me both transferable skills and my preferences for types of work environments. For example, I learned that I enjoy working in operations and prefer splitting time between the field and office locations. I don't like being stuck in a conference room or behind a computer all day. As for transferable skills, the Army taught me about diversity and how to create value from combining our unique perspectives and beliefs. I learned how to live anywhere in the world and how to work with all ethnicities, nationalities, and cultures. It also taught me resiliency, critical thinking, selflessness, leadership, public speaking, and self-confidence. Without faith in myself, I might not have had the confidence to apply for and excel in a field that is historically male-dominated. But we are working on increasing the statistics on women in STEM career fields. 🙂
SJ: What do you see as the future of the energy industry?
Stephanie: The future for the energy industry is bright because the products we develop are indispensable to the economies of the world. Our world depends on the light, heat, mobility, electronic devices, and so many other products that make daily life better and easier. The energy demand will only continue to grow as population and our standard of living grows. We need intelligent, curious minds to study STEM and explore energy resources while developing improved ways to recover more of those resources in a safe, efficient, and economic way. I see the future of the energy industry as an ever-expanding and evolving, technology-driven support structure. We must meet the energy demands to match modern lifestyles. Global economic growth and stability relies on our ability to deliver affordable, reliable, and safe energy.
SJ: What advice would you give to high school students who are interested in a career in the energy industry?
Stephanie: Put your education first and seek out internships in the energy industry, or other STEM industries that you're interested in pursuing. Challenge yourself to choose those STEM classes and degrees, even if you think they will be difficult and you might not have a perfect GPA. The courses that challenge you the most will develop the critical thinking skills that you'll need to be successful in your future career. Growing up, my parents would only let me participate in extra-curricular activities if I had good grades. It was frustrating at times, but they taught me that it was my job as a student to excel academically. After graduation it can be hard to balance adult life responsibilities and academics, so take the time now to study and set yourself up for success. Good grades, challenging academic classes and exposure to internships will help you make informed career decisions.
If the energy industry sounds exciting, but you're not sure that becoming a lead system engineer is the right fit for you, check out our interviews with a production engineer and petrophysicist!