Job Versus Career: Pay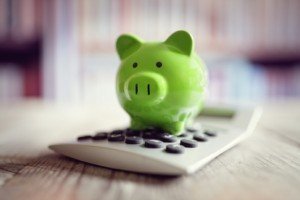 The payment received during a job is a number that you and the employer agree on whey you're offered a position. Whether you're being paid hourly or salary, your pay can increase as you spend more time in the job or when you're promoted to a higher position.
Because you gain valuable experience through every job you hold, pay usually increases as build your career. Sometimes a lateral move is necessary in your career, which is when you move from one job to another without an increase in pay. People sometimes choose to make a lateral move to gain a different type of experience or learn a new skill at a new company, which can eventually lead to higher pay.
When planning for a job or career, make sure there is a benefit beyond a paycheck. While most of us start with pretty basic jobs in the service or retail industries, it's important to choose jobs that will teach you the skills you need to reach your career goals. Remember that each job you experience provides opportunities to build your professional network, earn a recommendation, and learn something new.
Wondering what skills employers are looking for as you enter the workforce? Check out the skills needed by "new-collar companies.