A protective agent for the Central Intelligence Agency may work anywhere in the world to ensure the safety of personnel, facilities, and information.
The job of CIA protective agent has been portrayed in many movies and television shows and most of us picture a tough, gun-toting guy traveling the world and carrying out dangerous, but exciting, secret government missions. This intelligence career, however, is defined by the CIA as "support of various protective operations at the direction of the Director."
Job Description
The protective agent is often referred to as the first line of defense for the Central Intelligence Agency, commonly known as the CIA. There are different divisions in which an agent may serve. In the Threat Assessment Unit, the protective agent may determine the severity of threats against security. These agents staff the Visitor Control Center in Langley, Virginia, and operate the Security Operations Center of the CIA. Agents comprise a bomb squad and are responsible for the disposal of explosives. Others deal with security through a partnership with specially trained dogs and have the nickname "puppy pushers." During foreign assignments, a protective agent provides security for CIA personnel in dangerous or unstable places in the world. Agents also serve at memorial services or special ceremonies as flag bearers or as part of an honor guard.
A protective agent is an Investigator STEM Type but must also have good leadership skills, be a good team player, and be mentally and physically fit.
Median Salary
Those working in this career earn a median salary of $77,593, but the protective agent must be willing to work overtime, travel frequently, and work holidays and weekends. This is not a nine to five position.
Education Required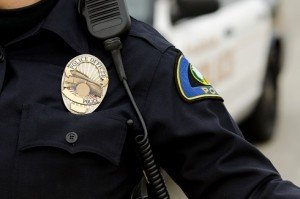 A high school diploma is the minimum education requirement for a protective agent, but a bachelor's degree is preferred. Interested job candidates must also have seven years' experience in military, law enforcement, or security careers. The CIA prefers to hire agents with protective operations, military special operations, or SWAT experience. All CIA employees must pass a thorough background check and protective agent candidates must pass two written exams. Employment is followed by 10 weeks of training.
High School Preparation
Writing and oral communication classes can prepare a protective agent to interact with others and persuade them to follow security requirements and policies. Physical education prepares candidates for the physical challenges of the work, and health or first-aid classes provide the extensive medical knowledge an agent needs. As technology plays such an important part in modern security operations, computer classes are a must.
The protective agent career is a challenging one that offers unique challenges and opportunities for those few highly qualified individuals who are committed to serve and protect.