A physical therapist works directly with patients to help them recover from serious injuries or illnesses so they can get back to their lives and the things they love.
Many patients look to their physical therapist, and the plan of care they develop for them, to help them to stand or walk again, overcome chronic pain from a severely injured back or neck, or to come back from a stroke which has paralyzed one side of their body. Each treatment plan is different depending upon the physical problem suffered, but the physical therapist is always an important part of a medical team to help every patient get on the move again.
Job Description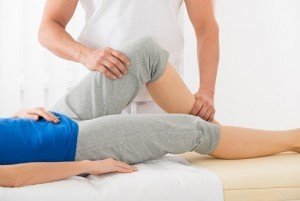 After reviewing a patient's medical history, physical limitations, and mobility goals, the physical therapist begins treatment by performing tests to measure the patient's strength, balance, range of motion, and limitation of movement. Based upon this information, a treatment plan is developed to achieve the best possible recovery. The therapist uses exercise to increase muscle range of motion and flexibility. Continued and more advanced treatment is designed to help the patient with improving their balance, coordination, and strength. Equipment used can include ultrasound or electrical stimulation to relieve pain, followed by use of heat or cold to reduce swelling. A home exercise program is developed and physical therapists may also provide patients with assistance and instruction in using prostheses, canes, or crutches.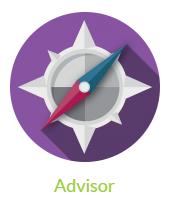 Advisor
This job requires a compassionate person who is resourceful, physically fit, makes good use of time, and gets along well with others.
Median Salary
The physical therapist's median salary is $85,400 per year and work may be found in nursing homes, hospitals, clinics, and in patients' homes.
Education Required
Students must either achieve a bachelor's degree followed by admission into a three-year post-graduate university program to earn a Doctor of Physical Therapy degree, or complete a six-to-seven year program through which students can achieve both a bachelor's degree and a Doctor of Physical Therapy degree. Additional training can be achieved through a one-year clinical residency program. Every state has a licensing requirement and graduates must pass a National Physical Therapy Examination given by the Federation of State Boards of Physical Therapy.
High School Preparation
Courses recommended to be taken in high school to prepare for a physical therapist career include anatomy, biology, chemistry, health, and physical education.
Medical career opportunities are expected to increase as the population of the United States ages. The physical therapist will play an important role in not only treating those suffering limitations as the result of disease or accidents, but to help them keep physically fit and on the move throughout their lives.