Cutting, grinding, and polishing lenses are the skills perfected by an optical fabrication technician. Is this career right for you?
When eyeglasses are needed to improve sight, a prescription from the eye doctor instructs the optical fabrication technician exactly how the lenses must be made for each individual. They also make optical lenses for cameras, binoculars, microscopes, and telescopes.
STEM Type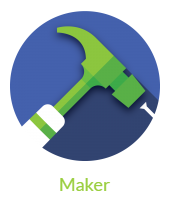 The person best suited for this job is a Maker STEM type. The optical fabrication technician literally makes lenses for improvement of sight and fits them into frames which are also adjusted as needed for each individual. They also must be able to read and understand blueprints and schematics and operate machinery to produce the prescribed lenses.
Education Required
A high school diploma is required, with courses studied to include science and math, such as algebra, geometry, and trigonometry. Classes in wood and metal shop, computers, and drafting are also helpful. On-the-job training is usually the way to learn this profession, but certificate programs are offered to prospective optical fabrication technicians. These programs are offered by community or technical schools. The American Board of Opticianry offers a National Opticianry Competency Examination that tests students' ability to use optic equipment, interpret prescriptions, and fit eyeglasses.
Median Salary
A median salary of $31,573 can be earned by an optical fabrication technician. Work may be found in hospitals, optometrists offices, health and personal care stores, laboratories, and manufacturing companies. Those starting in the job as an apprentice will earn less, but can work their way up the income ladder as they gain experience and skill to become a qualified optical fabrication technician.
Detailed Job Description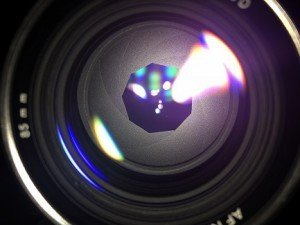 Also known as lens and prism makers, optical fabrication technicians usually work in a lab or manufacturing setting. The work is full-time, normally during regular business hours, and involves using optic machinery such as grinders, drills, and polishers. Measurements and mathematical calculations must be precise in the work and equipment must be checked and aligned to specifications. The optical fabrication technician must work well with other members of the team, but also be able to complete tasks independently. Effective communication is also an important skill.
The job of optical fabrication technician is one in the optics industry that a high school graduate can begin training for on-the-job as an apprentice, and work to become a manager or supervisor of other technicians. The career may also lead to other opportunities for those wanting to pursue more education. An associate degree in opticianry can qualify a candidate for an optometrist assistant and even lead to becoming an optometrist.