Investors, jewelers, and insurance agencies all depend upon the gemstone appraiser to tell them just how much their prized jewel is worth.
The job of gemstone appraiser is a difficult one that demands constant study and knowledge about every aspect of gemology and the jewelry market.
Training and Education Required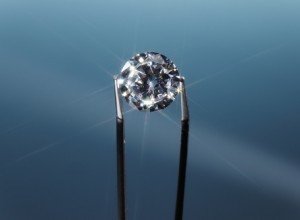 Using STEM knowledge learned in both math and geology, gemstone appraisers must begin by taking jewelry appraisal courses and attain certification from the International Society of Appraisers, National Association of Jewelry Appraisers, or American Society of Appraisers. The International Society of Appraisers provides certification after students successfully complete two training courses and pass exams on the information learned. But learning to do this job well does not stop there.
A successful gemstone appraiser must also gain knowledge about the gems themselves, learning how to grade gems and identifying them as synthetic or naturally grown. The Gemological Institute of America grants certification as a gemologist and gives a gemstone appraiser important knowledge on which to build a successful career. An appraiser interested in an independent jewelry appraisal career can attain the Independent Certified Gemologist Appraiser designation from The American Gem Society. This designation indicates that the gemstone appraiser has the knowledge required to do an accurate appraisal and qualifies that appraiser as an American Gem Society member.
Applying all of the information learned, however, must be done on the job. An internship or an apprenticeship with a certified gemstone appraiser is an invaluable step in learning this job. Learning from an expert about the gems, jewelry settings, and how the jewelry is made provides invaluable information to a future gemstone appraiser who is expected to give a detailed, written appraisal of the value of the gem or jewelry piece. Study continues even beyond on-the-job training as a gemstone appraiser must read about the newest trends and developments in the field of gemology, as well as both pricing and popularity of the gems and jewelry on the market.
Because a qualified jewelry appraisal is often the basis for the insurance purchased to insure the item against theft or loss, gemstone appraisers must expand their knowledge by studying current legal requirements of the insurance companies and also the laws which regulate the insurance of gems and jewelry.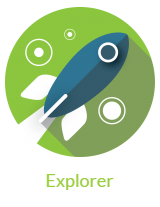 STEM Type: Explorer
Median Salary: $60,000
Other Skills and Information
An independent gemstone appraiser cannot buy or sell jewelry as he is prohibited by law from doing anything that may influence an independent jewelry appraisal. Honesty and truthfulness are critical traits for the gemstone appraiser and a reputation for accurate and precise information is key to success in telling clients just how much their jewelry is worth.