STEM and fashion are not mutually exclusive. If you love STEM and have a flair for fashion, check out everything you need to know to become a fashion designer!
Chances are good that if you tell your parents you want to be a fashion designer, they'll tell you it's not a real job. The truth is that it's actually an ever-changing, fast-paced career that requires strong STEM skills and creativity.
What They Do:
Fashion designers always have an eye on the future, watching for and predicting the next trends. Based on current market research, they draw up sketches, develop products, choose textiles, and design. You might even use computer-aided design applications to bring your more complex ideas to life.
Average Salary:
$64,030
Education Required: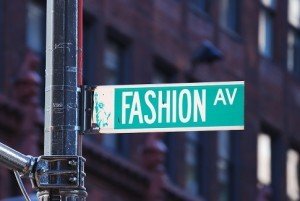 Some independent designers are successful without any formal training. But if you want to work for a large design house or report to leaders in the industry, you'll want some post-secondary training to amp up your skills (and your resume). Most hiring companies are looking for someone with a bachelor's degree in design or marketing, but art school training can be valuable as well. The Academy of Art University, Brenau University, Drexel University, Michigan State University, and Lindenwood University all offer programs in fashion/apparel design. Check out the STEM Jobs Approved college list to find a school near you.
Role Models:
From Coco Chanel to Vera Wang, there are endless designers that are serious goals. But there are also quite a few fashion designers who are less well known but making an incredible impact through their work. Carrie Hammer is a fashion designer based in New York City who wants to revolutionize the fashion industry. In her fashion shows, she is known for using "role models" as opposed to "runway models." Some of her role models have included Olympians and CEOs of Fortune 500 companies and she includes women of all ages, races, and builds. Her show included the first woman ever to appear in New York Fashion Week in a wheelchair. Her goal is to redefine beauty on the runway. Carrie was included in Forbe's 30 Under 30 this year.
To Do Now: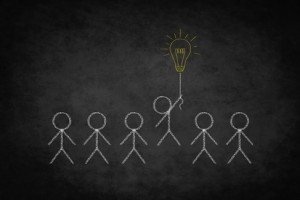 It's never too early to look into internships and job opportunities. Check out local boutiques and see if they need any help. Even if you're just selling clothes instead of making them, you'll gain experience in fashion by watching how a boutique is run. Local fashion shows might also need extra helpers behind the scenes, which could be an excellent networking opportunity. Don't be afraid to begin designing your own clothes as well. Start playing around with textiles you like and different trends that inspire you. Start an Instagram or blog to curate a digital portfolio of everything you've made.
Causes to Get Behind:
Dressember is a growing fashion movement to fight human trafficking. Blythe Hill was a college student bored with her current fashion and passionate about fighting human trafficking when she stumbled upon "Dressember." She wore a dress every day in December and raised money through dressember.org. She now advocates for other women to do the same. In the last three years, women have raised over $1.5 million just by wearing dresses.
//
If fashion isn't your thing, check out the rest of our job spotlights to find your perfect fit!