If you're passionate about caring for the Earth, becoming an environmental engineer could be the perfect career to ensure STEM efforts have a positive impact on our world.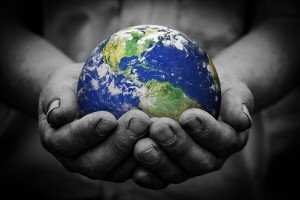 Environmental engineers develop transportation and systems that are environmentally conscious. If you have a mind for numbers, excel in chemistry and biology, and enjoy problem-solving, engineering could offer a challenging, rewarding career. If you're passionate about the environment as well, becoming an environmental engineer can let you do what you love. Here's everything you need to know to kickstart your career.
Median Salary: $84,560
STEM Type: Advisor
Education Required: Most employers require a bachelor's degree in environmental engineering, civil engineering, chemical engineering, or general engineering. Jackson State University, Missouri University of Science and Technology, and National University all have programs to train you for a career as an environmental engineer. Check out the STEM Jobs Approved Colleges list to find a school near you.
Types of Jobs: There are so many ways to use your skills as an environmental engineer. From pollution control to waste management, environmental investigation to environmental litigation, there is a lot of freedom to find specific causes and careers that interest you. If you enjoy the ocean and marine life, for example, you could specialize in environmental engineering that would protect our oceans and create tools for preventing pollution, natural disasters, or disease from killing marine life. Or if you're geared toward more "traditional" engineering, you could work in cities to develop effective water systems and public transportation.
High School Classes You Should Take: biology, chemistry, calculus, physics, environmental science
What to Do Now: Don't wait until college to start your career in environmental engineering. There are so many practical things you can do now to better prepare for what's to come. The College Board suggests taking challenging math and science classes in high school, paying attention in English (environmental reports don't write themselves!), and volunteering or interning with local environmental groups. Check out your school's list of clubs and see if there are any specifically for engineering or the environment. If there's not one, consider starting one of your own (check out our guide on how to start your own STEM club here!).
//
If environmental engineering isn't your thing, check out other job spotlights to find your perfect match! If you haven't discovered your STEM Type yet, take our quiz to find out what careers best align with your interests. Life is too short to do a job you hate!