Operation of high-tech equipment and good communication with both patients and doctors are the skills required of a diagnostic medical sonographer.
Because of the aging U.S. population, and the medical issues and necessary care that the elderly face, health care needs are also increasing. The availability of jobs in the health care field is growing to satisfy those needs. In an effort to reduce medical costs, imaging technology used by the diagnostic medical sonographer will be used before more expensive testing or surgery is performed. The Bureau of Labor Statistics reports a growth of 23 percent is expected through 2026 for this profession.
Job Description: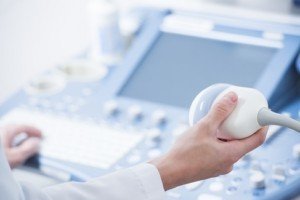 A diagnostic medical sonographer works in a hospital, doctor's office, or medical laboratory and uses ultrasound technology to help diagnose medical conditions. This technology uses sound waves which are projected into patients to create images of the body tissues and organs. Diagnostic medical sonographers usually specialize by focusing on an area of the body, such as the heart, abdomen, breast, nervous system, or musculoskeletal system. Their skill in both the operation of the equipment to ensure a clear image for a doctor's review, and working with the patient to position them correctly and gain their cooperation, must be learned and exercised professionally during every test. Doctors work with the diagnostic medical sonographer to interpret the test results and expect to be able to rely on the sonographer's ability and knowledge.
Median Salary:
A diagnostic medical sonographer earns a median salary of $65,620 in a full-time position.
STEM Type:
Advisor
Education Required:
Workers in this field must have an associate degree in sonography. Although there are many programs for training of diagnostic medical sonographers, some employers prefer their employees to have graduated from an accredited program with experience in a medical setting. These programs give students the ability to obtain certification through the American Registry for Diagnostic Medical Sonography and an advantage in gaining employment. Registration must be renewed annually and 24 continuing education credits every two years are also required to maintain certification. Certification is available in more than one speciality, or area of the body, and diagnostic medical sonographers with several certifications have more employment opportunities as a result.
Relevant High School Courses:
High school classes that prepare students for a career as a diagnostic medical sonographer include anatomy, math, science, biology, and computer technology.
There are many employment opportunities in the health care field and students no longer have to choose between only nursing or physician careers. The combination of technology skills, medical training, and good communication with patients and co-workers will result in a successful diagnostic medical sonographer career.