The job of certified registered nurse anesthetist is just one of many challenging nursing careers available to students interested in health care.
Working in the operating room and taking responsibility for patients' sedation and pain control is a very demanding position that requires extensive education, intensive training, certification, and continuing education. Despite these strict requirements, this field of nursing is growing. Because of the training required and on-the-job responsibility, a certified registered nurse anesthetist can earn a high salary.
Job Description
Depending on the state in which they work, certified registered nurse anesthetists may either work under the supervision of a physician or independently in the treatment of a patient before, during, and after surgery. An accurate medical history and any allergies or medical conditions that would be affected by anesthesia must first be documented. The certified registered nurse anesthetist ensures care is given to ease the patient's recovery and function following surgery. The administration of pain medication is also sometimes monitored by a certified registered nurse anesthetist. This position is especially needed in rural areas where fewer physicians are available, and some states allow the certified registered nurse anesthetist to work independently without an anesthetist overseeing their medication administration.
STEM Type
Producer
Median Salary
The challenging and important work of a certified registered nurse anesthetist pays well. A median salary of $107,460 can be earned and those with years of experience can earn over $150,000. Work hours can be long and include early morning surgeries or answering emergency calls in the middle of the night.
Education Required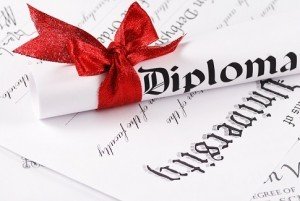 After earning a bachelor's degree in nursing and being certified as a registered nurse, more education is required. Students must earn a master's degree in nurse anesthesia and this study, which takes 24-36 months, includes classroom coursework, research, and clinical work in a hospital setting. Following graduation, certification by the Council on Certification of Nurse Anesthetists must be obtained. To maintain certification, the certified registered nurse anesthetist must pursue continuing education and be re-certified every two years.
High School Courses
High school students can begin preparation for a career as a certified registered nurse anesthetist by taking courses in biology, psychology, chemistry, physics, health, and nutrition. This field requires a student who understands the medicines used, how they interact with other medications, how to communicate with patients, and good health practices for their patients.
Nurses who want to go beyond the traditional nursing role have many options, but one with a dedication to pursuing the required education, training, and certification can attain a respected, well-paying career helping others as a certified registered nurse anesthetist.