A combination of good computer skills with math and problem-solving abilities may lead you to a lucrative career as an actuary.
What does an actuary do?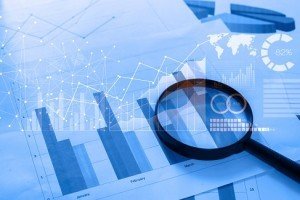 The majority of actuaries work for insurance companies. They help the company to create policies and decide the cost of the policies for the consumers who purchase them. They do this by helping the insurance company see into the future, analyzing statistics and data to try to determine the likelihood of a natural disaster or accident, or at what age an illness or death may occur, and what the cost of such a claim will be to the insurance company. Actuaries may also work with the testing and analysis of pension plans or investments. Most importantly, the information gathered by an actuary must be clearly communicated to the company or the company's client.
STEM Type: Investigator
What does an actuary earn?
The median salary for an actuary is $97,070. Insurance companies that hire actuaries include Allstate Corporation, MetLife, and Travelers. Job growth in this career is higher than other careers, and is anticipated to increase by 21 percent through next year. With retirement benefits being invested more in plans such as 401(k) plans, however, actuaries will not have as much work in pension investments, but jobs are also available with the government and consulting firms.
What training is required?
You can begin in high school by taking AP math courses, including statistics and calculus. Also begin to improve your computer skills by taking computer science classes. A bachelor's degree in math, statistics, or actuarial science is required and can be earned at colleges such as Aurora University, Georgia State University, and The University of Texas at Dallas. Course work should also include public speaking and writing to make you a good communicator, and continuation of computer science classes in programming, statistical analysis, and development of spreadsheets and databases.
Must I be certified?
Employers are now often requiring graduates to have begun their certification process before hiring them. There are two levels of certification—associate and fellow. Associate certification is achieved by passing exams. Two professional organizations offer programs for certification. The Casualty Actuarial Society (CAS) offers certification to actuaries working in casualty and property insurance, workers' compensation, and medical malpractice. Candidates must pass seven exams for their associate certification. The Society of Actuaries (SOA) certifies those working in life and health insurance, retirement, investments, and finance. Candidates must pass five exams for associate certification. The certification process takes four to six years with intense study and preparation for each exam level. Fellowship status requires another two to three years of study. Employers often cover the cost of the study materials and exams and some provide paid time for study with compensation increased with each exam passed.
Such intense study and preparation is a challenge, but the knowledge and experience gained in this field can lead an actuary to a successful career based in mathematics, reaching as far as executive-level positions.