One of the biggest factors for many students and their families choosing a college is location. There is a lot to think about when deciding whether to stay close or move away.
While some teens are anxious to get out of their state, others don't even want to consider universities that are more than an hour or two from where they grew up. And neither thought is wrong — it's a complete personal preference. There are a number of variables that make up the perfect college for you, such as whether they offer your desired major or extracurricular activities, but location is one big thing to think about. Here are a few things to consider when choosing a college, including the pros and cons of being far from home.
1. Cost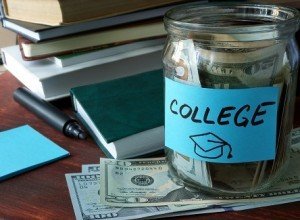 When choosing a college, money is always one of the first things talked about — and for good reason. Going to a school that's far from home is often more expensive in a variety of ways. For one, going to a public college that's not in your state will have you paying a high tuition. There is also the price of traveling home for holidays and breaks — taking a plane is much more expensive that simply jumping in the car, taking the train, or riding the bus. Some students may even decide to live at home and commute to save money.
On the other hand, you may be offered a scholarship at a school that's farther from home. Make sure to talk to your parents about a budget and consider the unique factors that come with each school based on their locations.
2. Internships and Job Opportunities
Plenty of learning happens outside the classroom, so make sure your college meets your needs when it comes to internships, which may eventually lead to job offers. Will your dream job require you being near a bustling city or would it take place in a rural area? Are there companies close enough to campus where you'd be able to commute, whether via car or through public transportation?
Companies are looking at job and internship experience more than ever, so make sure you're in a location that caters to your aspirations when choosing your college.
3. Support Network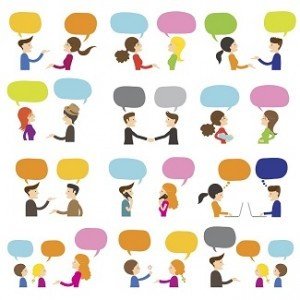 Of course you'll be meeting a host of new people at school, but going to a school near home can have the benefits of still being able to spend time with your family and friends often. Especially during freshman year as you're adjusting to this new lifestyle, it may be nice to have the option to hop on a train and go home for a weekend. On the other hand, having your support system so close may prevent you from taking full advantage of the opportunities at school and bonding with new friends.
Consider reasons you'd need to be home. Do you have a sick family member who could occasionally use your help and company? Is being away from your parents or siblings hard for you? If your answer is yes, choosing a college not too far from home may be in your best interest.
4. Independence
By the time they've graduated high school, many students are ready to spread their wings and go out on their own. Going to a college many hours away is a sure way to test yourself, because your support system is not just a quick drive away anymore. That does mean you'll quickly find new friends who have your back, and you'll mature quickly when you realize you're completely on your own.
Even if you go to school close to home, study abroad might be a good way to push yourself out of your comfort zone — and it's just for a semester!
5. Environment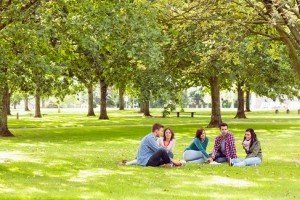 The surrounding community places a big role in the culture of a campus, and it's an important factor when choosing a college. You may love your school, but if you hate the city or town you live in, you'll be miserable. For example, people who aren't fans of urban areas probably won't be happy in a high-rise dorms located next to busy roads. Others may go crazy on a campus surrounded by nothing but trees for miles and miles.
There's also weather — if you're not a big fan of winter, heading up north for four years may not be ideal.
When visiting or researching a school, also do some homework on the surrounding area to decide if it's right for you.
Your school's location can make or break your college experience, from the community to the job opportunities. While many people will share their opinions and own experiences, make sure to listen to your gut. It's your experience, after all.