Self-driving cars are hitting the road across the U.S., and taking a cruise in a driverless car straight from a sci-fi movie is easier than ever.
In September, Uber announced their first fleet of driverless cars is now accessible to the public in Pittsburgh, Pennsylvania. That means if you summon an Uber to hitch a ride around the Steel City, your driver (yes, there will still be a safety driver in each car) will have their hands off the wheel.
"This pilot is a big step forward," Uber said in a statement announcing the program. "Real-world testing is critical to the success of this technology. And creating a viable alternative to individual car ownership is important to the future of cities."
However, the driverless car revolution in Pittsburgh hasn't been without a few hiccups. According to Quartz, one self-driving Uber, obvious by its intricate system of cameras on the roof, turned the wrong way down a one-way street. It was not immediately clear if the human operator had made a mistake or the car was operating itself. Quartz also spoke to a witness of a different fender bender involving a driverless car.
In addition, Joshua Brown of Florida died when his self-driving Tesla car failed to distinguish a large white 18-wheel truck and trailer crossing the highway. The May accident was the first known fatal incident involving a driverless car.
So what does this mean for the future of self-driving vehicles?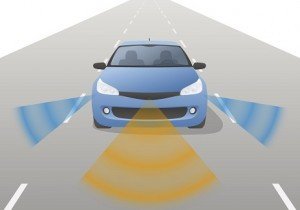 Car makers don't seem to be deterred. In fact, many believe driverless cars, the first of which was introduced in 2014 by Google, will reduce the amount of accidents on the road because it will eliminate human error.
California just amended laws to allow self-driving cars more leeway, even allowing the vehicles to operate without someone in the driver's seat – as long as they meet safety regulations.
Uber has recently expanded its pilot program to Summit, New Jersey, a suburb of New York City. They'll be offering $2 rides to the train station for six months to help commuters who can spend up to 20 minutes each morning looking for a parking spot.
"We wanted to offer residents a convenient alternative to driving and looking for parking spaces, which can be scarce," city administrator Michael Rogers told BuzzFeed News. "If I could free up 100 parking spaces, that would help alleviate some of the demand and capacity constraints. One hundred parking spaces is pretty significant in our system."
No one knows where Uber's driverless cars will pop up next, but you can bet you won't have to wait too long to be living in your own science-fiction film.