STEM jobs afford opportunities within every industry, even culinary professions. Discover how being a food technologist can change the role of STEM into a tool for survival.
No limit exists regarding the opportunities available to students who wish to pursue STEM jobs. Whether beauty, the arts, fashion, medicine, or aeronautics, STEM is an asset in any career. If your passion is food, consider becoming a food technologist to provide solutions that ensure the well being of humankind.
Food 101
The Institute of Food Technologists (IFT) lies at the heart of this important STEM job. Since its inception in 1939, IFT has sought to maximize the world's resources to serve all of Earth's inhabitants. IFT is also the governing body in the field, which works with institutions of higher learning to ensure the next generation of professionals that enter the food technologist field are prepared for the demands of the growing world.
A food technologist researches how to increase food supply at a low cost through efficient and safe methods. As a student, choosing the best school for a food technologist education is a difficult, yet important, decision.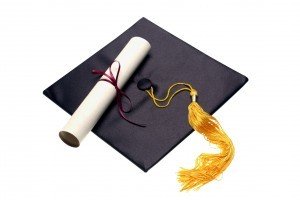 Alabama A&M University offers an IFT-certified bachelor of food science degree, which includes coursework in chemistry, animal sciences, nutrition, and business. For ambitious students (aren't all STEM Jobs readers ambitious?!), the school affords the opportunity to become a food technologist of the highest caliber through its master of science and doctorate programs in food science. Advanced degree programs require study in food topics such as engineering, processing, chemistry, toxicology, biotechnology, biochemistry (nutritional), microbiology, and sensory science.
Through Michigan State University's Department of Food Science and Human Nutrition, students can pursue a bachelor of science degree in dietetics, food science, and nutritional science. The master of science and doctor of philosophy programs offer concentrations in food science and human nutrition. Not only is Michigan State's food technologist program one of the most comprehensive, the school is also known for its Dairy Store where members of the school produce, package, and sell products sourced from the program. With ice cream flavors such as Hoosier Strawberry, Wildcat Crunch, and Husker's Sweet Corn, and cheese including Dagano and Jalapeno Pepper, attending the school to pursue a food technologist education isn't only smart — it's delicious!
Foodie Funds
While food technologists can average an annual salary of $60,000, the highest paying jobs in the field can deliver from $80,000 to more than $100,000 per year, according to the Bureau of Labor Statistics. Food technologists can work for a variety of agencies including the government — Food and Drug Administration (FDA), or the US Department of Agriculture (USDA); and private corporations.
Culinary Aspirations
More creative jobs, such as the role of food stylists, who creatively organize sets and subjects for food photography, afford opportunities to blend STEM and artistry. To start understanding the science of food, simply begin baking – but think about how ingredients, mixing, and temperature all factor into the entire process of food preparation. To begin understanding food science from an agricultural standpoint, plant a garden. 'Tis the season for planting and the timing is perfect for exploring STEM and cultivating the seeds for becoming a food technologist.
Want to find out about more ways to combine your STEM skills with your passion for food? Check out these awesome STEM careers for food lovers.