Check out some of our favorite STEM blogs that will keep you reading for hours!
Wired makes science fun. With articles from "The Physics of OK Go's Epic New Zero-G Video" to "All the Volcanic Eruptions You Missed During the Super Bowl," the site's science blog makes STEM accessible and relevant. If you love sharp, smart content with fun twists, check out Wired.
Joe Hanson, a biologist and science writer, runs one of the great STEM blogs, called "It's Okay to Be Smart." He hopes his writing will spark passion for STEM, explaining on his blog, "We must teach science as more than facts. It's a creative process, it's an instant injection of wonderment, it's the excitement we feel at the edge of knowledge. It's for everyone." Not only does he write about science, but he also makes YouTube videos on his channel of the same name with topics from "The Science of Kissing" to "The Science of Game of Thrones." Be careful, you won't be able to stop clicking Next.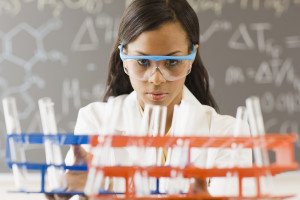 L'Oreal created "For Girls in Science" to encourage girls to embrace STEM and build a community that promotes exploration, discovery, and achievement. The site celebrates successful STEM women, offers career tips and advice, promotes learning with STEM blogs and vlogs, and shares STEM camp opportunities. If you're a girl in STEM, this website is for you.
TeenLife encourages students to take an active role in learning outside of the classroom. The website has articles on a variety of topics to help students excel in school and a blog specifically for STEM. Definitely bookmark this blog to keep some STEM tips in your back pocket.
TED always makes learning fun and its blog is no exception. Similar to TED Talks, blog posts offer insight into a variety of topics. Posts also offer a behind-the-scenes look at some of the most popular talks. From flesh-eating mushrooms to the science of stage fright, they have you covered on any STEM topic you could dream of.
Ed Yong explores science and nature on his National Geographic blog Not Exactly Rocket Science. Everything is fair game; from penguins to pumpkins, he writes about it all! If you're looking for fun articles that are still challenging, this STEM blog is for you.
Want more awesome STEM content? Check out 5 Science Podcasts You Need to Listen to and 7 Tumblrs All Science Lovers Should Follow!