The holidays have arrived and for many, that means it's time to find perfect STEM gifts for friends and loved ones.
No matter what part of the STEM acronym provides the most excitement for your future gift recipient, there are unique STEM gifts out there that the STEM lover in your life will fall for.
Take a look at the six STEM gifts below for some ideas on how you can spread a little joy – and learning – this holiday season.
1. Microscopes for Phones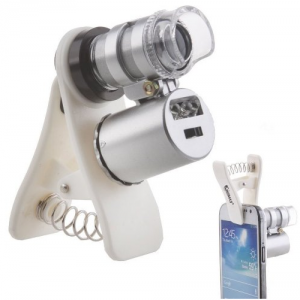 There are a variety of smartphone attachments that turn the phone into a hub for your home experiments. The best part? Smartphone microscopes are pretty cheap.
A wide variety of microscopes are available, but the one linked retails for less than $10 and is compatible with many different phone brands. It's a flashy STEM gift that doesn't break the bank.