AP classes don't have to be intimidating if you love what you're studying. If the arts are your jam, check out these AP classes!
AP Art History
You should take this class if: you enjoy learning about history, have a mind for dates, and appreciate different cultures. College Board suggests up to 29 majors that this class could prepare you for, from anthropology to fashion design.
What to expect: AP Art History takes you on a journey around the globe and through time. From prehistoric art found in caves to the great Cathedrals of the Renaissance, the class lets you explore how different cultures, religions, and governments have influenced art throughout history.
The exam format: The exam includes 80 multiple choice questions and a free-response section that consists of six questions. The free-response questions include two 30-minute essays and four 15-minute essays, all of which are prompted by images of arts or lists of artists.
AP Music Theory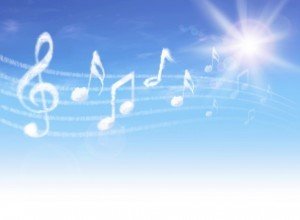 You should take this class if: you're a musician, an aspiring musician, or simply a lover of music and want to refine your auditory and analytical skills.
What to expect: This course focuses a wide range of skills, from terminology to aural and visual identification. The course builds as it goes, refining the student's ability to listen to and appreciate the technicalities of music.
The exam format: The first part of the exam consists of 75 multiple choice questions, based on aural stimuli and the analysis of printed music scores. The free-response section includes nine exercises based on sight singing, melodic and harmonic dictation, composition of a bass line/harmonization of a melody, and part writing from Roman numerals and figured bass.
AP Studio Art: 2-D Design, 3-D Design, and Drawing
You should take these classes if: you enjoy practicing drawing, painting, and design and want to improve your technical skills.
What to expect: AP Studio Art classes offer hands-on art training and practice. The classes focus on critical analysis, innovative thinking, and articulation of design elements, just to name a few.
The exam format: Instead of a traditional exam, students are graded based on portfolios. The 2-D and Drawing portfolios are graded on breadth, quality, and concentration and must contain five actual works and 24 digital images. The 3-D portfolio must contain 38 digital images.
//
What do the arts have to do with STEM? Lots! Contrary to popular belief (or stereotype), STEM requires creativity and out-of-the-box thinking, which are both skills that are developed through the arts. From architectural design and engineering to geometry and mapping, art has a place in the world of STEM. For tips on how to study for those AP art classes, check out our five steps to getting a 5!