Teachers and parents often suggest students take AP science courses, but what options are available and what do they entail?
Getting college credit is great, but there are a lot of options under the umbrella of AP Science. So what courses are available and what will you get out of each?
Glad you asked! Here's a brief run through of each of the AP Science courses and what you're signing up for when you register to take the class.
AP Chemistry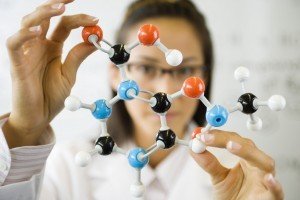 Taking AP Chemistry is going to get you on a track to better understand states of matter, chemical reactions, and the molecular structure of the world.
It's a course where you'll learn a lot about expressing your ideas with logic and seeing how important attention to detail is. Lots of lab experience is likely to be involved.
Potential majors this is good for: Astronomy, Chemistry, Electrical Engineering, Environmental Studies, Food Science, Forestry, Pre-medicine, Psychology and many more.
Related: What it's like to be a fragrance formulation specialist.
AP Environmental Science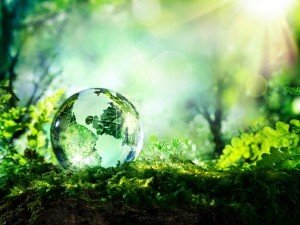 This is a great course if you're not sure whether you want a future career in science, but you have an aptitude for it and enjoy learning about science.
AP Environmental Science may show you a practical side of science that is enjoyable and sparks your interest. You'll see the ways we are able to understand the natural world and its complicated interrelationships.
The best part? Many times this course will include field investigations, which means getting out of the classroom and into the sun.
Potential majors this is good for: Aerospace Engineering, Anthropology, Environmental Engineering, Fishing and Fisheries, Forestry, Geology, Landscape Architecture, Marine Biology, and many others.
Related: What it's like to be an ichthyologist.
AP Physics C: Electricity and Magnetism
This is an excellent course to take if you think you might be interested in engineering in some way. AP Physics C: Electricity and Magnetism will have you digging into concepts like electrostatics, electric circuits, conductors, capacitors, magnetic fields, and a whole lot more.
It's a class that requires a lot of critical thinking and rewards engagement with the possibility of creation in and out of the class. It's incredibly applicable to many fields of study and careers.
Potential majors this is good for: Agricultural Engineering, Architecture, Astronomy, Civil Engineering, Computer Science, Industrial Engineering, Physics, and more.
AP Physics C: Mechanics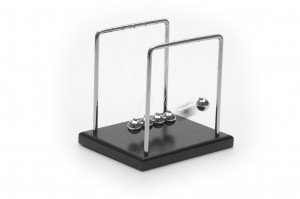 Another course that has many of the advantages of the Electricity and Magnetism course is AP Physics C: Mechanics.
You'll work on the basics of motion and energy in the world, digging deep into ideas like Kinematics; Newtown's laws of motion, work, energy and power; gravitation; and so much more.
You'll be applying advanced math concepts to physical world here. If you have a good sense of math and want to see it applied practically, this course could be for you.
Potential majors this is good for: Atmospheric Sciences and Meteorology, Biomedical Engineering, Chemistry, Computer Science, Nuclear Engineering, Physics. and many others.
AP Physics 1 & 2: Algebra-Based
Two separate AP classes on algebra-based physics are available to help develop your critical thinking and reasoning skills.
In the first course, dig into Newtonian mechanics, the physics of sound, and simple circuits. Then move on to exploring fluid statics and dynamics, thermodynamics, magnetic fields and tons more in the second course.
They're exciting courses that can open the doors of what is possible in the field of science.
Potential majors these are good for: Atmospheric Sciences and Meteorology, Communication Sciences, Computer Science, Computer Software Engineering, Design and Visual Communications, and lots more.
AP Biology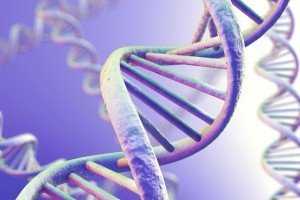 If the other options leave you feeling unsure because you have an equal interest in all of them, then AP Biology might be for you. It will provide you a firm base of scientific knowledge that applies to almost all sciences.
You'll hone in on the core of scientific principles, the building blocks of life, and theories and processes that govern biological organisms across the planet, from people to animals to planets to microbes.
Potential majors this is good for: Animal Sciences, Biology, Biochemistry, Botany, Ecology, Environmental Sciences, Genetics, Forensic Science, Neuroscience, and many others.
Related: What it's like to be a forensic toxicologist.
There are many AP Science options and good reasons to explore each. Consider what areas you want to study in college, as well as what interests you now. There's no better way to be engaged in an elective course than to follow your passions – all while earning college credit!