If you've already binge watched everything on Netflix, it's time to explore summer jobs. Check out these tips to make some money and build your resume!
Summer jobs are an important rite of passage because they help teens figure out what they like to do, and—maybe even more importantly—what they don't like to do. The experiences students have during summer jobs can help them make some big decisions about life after high school. Additionally, they improve key skills like communication, work ethic, dependability, teamwork, and responsibility that will serve them well in their future careers.
Finding the right summer job can be a little intimidating and overwhelming, though. Use these tips to help navigate your search.
1) Think outside the box.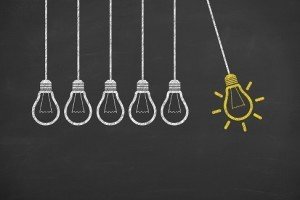 A summer job doesn't have to equal mindless work. Think about what you enjoy doing or a career path you're interested in and find ways to incorporate those things into your job. Do you love working with kids? Check out local STEM museums or childcare centers. Is there a company you adore? Ask them about summer internships or shadowing opportunities. Are you creative? Look into local summer camps or birthday party locations like pottery painting to add some creativity your summer. If you have no idea what your strengths are, take our STEM Type Quiz to discover potential career ideas.
2) Brush up on your interviewing skills.
Treat a summer job interview seriously – even if you're qualified, you might not get the job you want if you're not professional and prepared. Before you interview, learn everything you can about the company and the person interviewing you. Consider why you want the job and what you can offer. Ask a friend to help you practice potential questions. Be ready to answer classic questions like, what are your strengths? What could you bring to this position? How do you stay organized? Think of a few questions of your own to show your interest and initiative. Consider questions like, what is the company culture like here? What is your favorite part about the job?
3) Think of good references.
While not all summer jobs require references, some might. Think about people from different areas of your life who know you well and would provide a position recommendation. This could be a sports coach, a religious leader, a favorite teacher, or an organization or club supervisor. Try to avoid using relatives if at all possible. Before you put someone down, make sure you check with them first.
4) Plan with your parents.
Before you start looking for a summer job, talk to your parents first. It's important to be on the same page as them. Do they have any family trips planned already? Will they be able to drive you or do you have to borrow a car to get to work? Some employers are more flexible than others, so make sure you know what the summer looks like before applying. If you already know you'll need time off, mention it to your boss early on.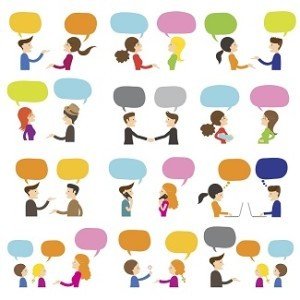 5) Use your network.
If you don't know where to start looking, ask teachers or your guidance counselor at school if they have suggestions for a good summer job. If there's anyone else in your life like a coach or mentor, don't be afraid to ask. If they don't have any leads, they might have friends with opportunities. By asking others, you're casting a much wider net and might hear of opportunities you wouldn't have found on your own.
6) Get your friends involved.
A la High School Musical 2, convince your friends to work your summer job with you. Work is always more fun when friends are involved! Just make sure they won't be a distraction. Remember, you're not just earning extra money—you're building your professional reputation.
7) Have fun!
A summer job has lots of perks, from providing structure to life to making money to offering real life experience, but make sure you leave some room for fun. When interviewing, ask about hour flexibility and switch up your days to have some mornings, afternoons, and evenings off every week for time with friends and family.
While working might not sound fun at first, a summer job has lots of perks and is a wise investment of your time. With these tips, you'll be employed in no time!