5. Quality Control Engineer
Job Description:
Even the toy industry has strict regulations to be followed concerning the safety and quality of all products. The quality control engineer makes sure all company standards are met, any problems or defects in the toys are corrected, and the toys sold are safe as well as fun.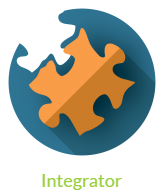 STEM Type:
Integrator
Median Salary:
$64,553
Education Required:
A master's degree in engineering is required to become a quality control engineer.
How to Prepare:
High school students should study math and technology to prepare for this career.
Those with toy industry careers don't have to wait for Christmas to find out what the newest and best toys and games will be — they are planning well ahead to make sure that the presents under the tree are fun, creative, and safe for their new owners.