Who says you have to grow up? Toy design careers create the wide selection of toys that inspire and engage children of all ages.
Because there are so many kinds of toys, including video and electronic games, there are many work opportunities in this field that attract students with creative and artistic backgrounds, as well as technological wizards, ready to create toys and games for the next generation of children. Check out five of our favorite toy design careers.
Toy Product/Designer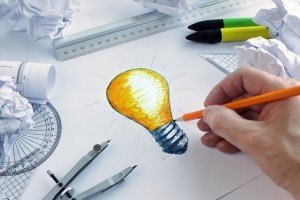 This is one of the best toy design careers for creative people who have the idea for a toy and can use their artistic skills to create it on paper or a computer. If working for a manufacturer, the toy designer will be joined by a team of professionals to build the toy. An independent toy designer must be able to not only come up with an idea, but have skills such as sewing, woodworking, or even sculpting to create a model of the toy to sell independently. Education is important and most toy designers major in product or toy design following high school graduation. Toy design careers at businesses such as Disney, Kid Hop, LeapFrog, Lego, or Mattel, earn a median salary of $54,000.
Video Game Animator
If you are both artistic and have advanced technology skills, video game animation may be the toy design career for you. A college degree is not a requirement for this job, but it certainly helps a student to learn and excel in using the software for creation of video game animation. Animators must also tell a story and produce their game much like a movie. Two to four years of experience is required for advancement to a median salary of $53,000 in this specialty career.
Gaming Engineer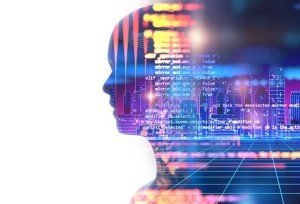 Gaming engineers design and program video games, but also work with the artists, programmers, and designers of a company to not only create new games, but test them, modify them, and correct problems discovered in the game design. Gaming engineers must have a bachelor's degree in computer science to enter this toy design career and advanced education is required in graphics programming, 3-D math, and object-oriented software design to advance. Gaming engineers earn a median salary of $75,000, but the field is very competitive and experience is important.
Interaction Designer
Work in this toy design career includes building websites and mobile applications as well as the development of web-based platforms that enable gamers to interact with the toys they buy. Interaction designers do a lot of programming, but as the title implies, they design user interfaces and interactions for the consumers' mobile, web, and cross-platform gaming experiences. Education and continuing education are key to ensure these designers have the knowledge required for this complex job. This senior-level position will allow you to earn a median salary of $107,000.
Application Developer
A bachelor's degree in computer science is the minimum requirement for an entry-level toy design career as an app developer. In this job, it is all about software to help consumers with use of a computer game. Some developers may create and use the source code which comprise the application or program and others may design a prototype and work with a team to ensure the application works for a specific product. Application developers can expect to earn a median salary of $66,000.
Finding a job you love makes going to work fun — and what can be more fun that designing toys and games? Use your imagination to design the next toy for children to love with these toy design careers.