5. Paper Science Engineer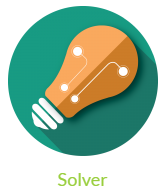 With many publishers still making print editions of their magazines and newspapers, they will rely on you to find the best paper sources. As sustainability remains an enormous concern, you will work with the FSC (Forest Stewardship Council) to find the most eco-conscientious ways to print your products.
STEM Type: Solver
Median Salary: $93,310
Education Required: Bachelor's degree in materials science
Relevant High School Courses: Biology, Chemistry, Physics
While many publishing companies are keeping their print magazines, newspapers, and books, they must also have a strong online presence to remain successful. More publishing careers exist for professionals who are able to work within both print and digital areas.