5. Clinical Nurse Specialist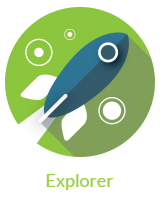 As the name implies, this nursing career offers the opportunity to a registered nurse to specialize in a specific type of nursing care. The clinical nurse specialist may work in a hospital or clinic, but others find employment with large corporations or community health offices. Research and study is an important part of this nursing career for success in the specialty chosen.
STEM Type: Explorer
Median Salary*: $80,000
Education Required: A master's degree is required and those wishing to specialize in research must have a doctorate degree. Certification in this field must be maintained for five years.
Knowledgeable and caring professionals are in demand in the health care field. There are many nursing careers to choose from and students can combine a variety of interests with nursing to achieve a successful and fulfilling professional life.
*Salary information provided by the Bureau of Labor Statistics.