4. Nursing Administrator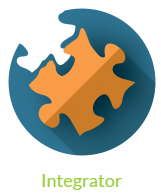 What They Do: This nursing career combines nursing and business skills. Most nursing administrators are still involved in patient care, but they also organize staff and procedures in the medical office. They are responsible for hiring staff, training, compliance with medical policies and regulations, and maintaining patient records.
STEM Type: Integrator
Median Salary*: $79,064, and more can be earned by those with health care administration experience
Education Required: A bachelor's degree in nursing is required and a nursing administrator should pursue a master's degree in healthcare administration. Licensing is required in each state.
Recommended High School Courses: In addition to health, biology and chemistry classes, students interested in this field should also take business and computer classes.