3. Nursing Educator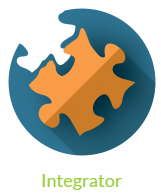 What They Do: Nurses who wish to teach can pursue the nursing career of nursing educator. These registered nurses teach nursing students and also give public educational lectures on a variety of healthcare subjects. Some nursing educators work to develop the curriculum taught in colleges or universities, or for training medical personnel in medical treatment centers.
STEM Type: Integrator
Median Salary*: $73,633
Education Required: Their path to this profession requires a master's degree in nursing and sometimes a doctoral degree in nursing. Often experience is required by employers.
Recommended High School Courses: High school students may wish to take health, biology, chemistry, nutrition, and speech classes to prepare for this career.