Nursing is both a caring and technical field, but not all nurses are the same. There are actually many options for students interested in nursing careers.
Both licensed practical nurses (LPNs) and registered nurses (RNs) care for patients in medical offices and hospital settings. They provide services most everyone is familiar with from taking their patients' vital signs such as temperature, blood pressure, and heart rate; to bandaging wounds, administering medication, and assisting doctors with other medical procedures. Nurses who have achieved specialized training and/or education are able to select from many nursing careers. One of these might just be right for you.
1. Certified Nurse Midwife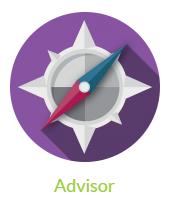 What They Do: In this specialized nursing career, the nurse's work centers on caring for pregnant women before, during, and after the birth of their children. The certified nurse midwife meets with their patients to take their medical history and provide them with information concerning their care, as well as that of their unborn child. They assist during the actual birth of a child, but also work with both gynecologists and obstetricians in the treatment of illness or disease.
STEM Type: Advisor
Median Salary*: $102,390
Education Required: Certified nurse midwives must be licensed registered nurses and have a graduate degree in nurse midwifery. Certification through the American Midwifery Certification Board is required in most states.
Recommended High School Courses: Students will find biology, chemistry, and health as relevant preparation for this and many other nursing careers.