5. Pharmacy Technician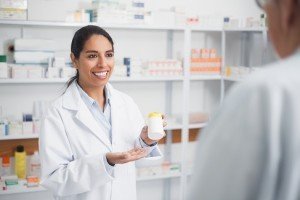 All jobs in health care require you to enjoy working with people, but it is especially important for pharmacy technicians as they spend much of their days interacting with the public. In this medicine career, you'll assist pharmacists by collecting patient information and ensuring the doctors' prescriptions match the information in your system. You'll measure out the correct amount of medicine and prepare prescriptions for pickup.
For this job, you will need a high school diploma or an equivalent. You can expect to earn a median salary of $30,410 in this high-demand job.
STEM Type: Advisor
There are always non-traditional medicine careers worth looking into if you're interested in the field. You may find your job as fulfilling as being a nurse or surgeon because it is just as vital, even if it is not talked about as often.