The space industry is changing in surprising ways, and that is providing many opportunities for students to pursue a space career.
With space exploration opening up to private companies like Virgin and Space X, one of our tech companies on the rise, there are many ways interested students can plan for a career in the expanding space industry. While there are still woefully few astronauts, there are a load of other space careers that allow people with diverse interests to converge under the broad heading of jobs in the field of space travel.
Below are five diverse jobs inside the industry that can match up with a variety of skills, levels of education, and interests with the space industry.
1. Aerospace Engineering and Operations Technician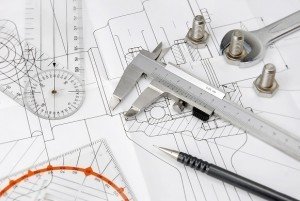 What You'll Do:
This position will help to test equipment used in aerospace launches from shuttles to satellites. Sometimes that means using simulators to understand the equipment, but it's also a key position in the development of launch vehicles.
Aerospace engineering and operations technicians ensure the safety of everyone involved in a launch through careful calibration, testing, and trials. It's an exciting position, even if it's not a growing field.
What You'll Earn:
Average Salary: $66,180
Schools that Train:
Daytona State College, Andrews University, and Cincinnati State Technical and Community College all have programs to train you for this space career.