Assess the value of precious stones and help accessorize consumers in gems, precious metals, and wearable technology in these diverse jewelry careers.
There is more to jewelry careers than selling precious stones and metals to customers. Customers want more fine jewelry, which are the expensive pieces that adults buy, and wearable technology has created new jobs in this field. With the popularity in traditional careers for gem experts and the more recent need for technology experts to work in this area, jewelry careers are more exciting than ever!
1. Bench Jeweler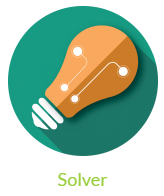 Working under GIA (Gemological Institute of America) standards, you work in a jewelry store as a repair and design professional. Each day at work could be different and might include sizing rings, jewelry repair, or cutting and setting stones.
STEM Type: Solver
Median Salary: $38,200
Education Required: Graduate Jeweler diploma
Relevant High School Courses: Geology, Earth Science