Dietary careers are growing as they now include a wide variety of jobs that all involve food in one way or another—and who doesn't love to eat?
Opportunities ranging from food preparation to the scientific study of food are available to those interested in pursuing one of these incredible dietary careers. Restaurant sales are growing as more Americans dine out, and last year 14.4 million people worked in the restaurant industry. More than 1.5 million people worked in a career in food manufacturing in 2016. The following lists just five of the dietary careers you might want to know more about.
1. Nutritionists and Dietitians
These STEM Maker roles are for those who have earned a bachelor's degree to become experts on the relationship between food and good health. Their study of food and nutrition gives them basic knowledge that they apply after graduation in an internship or hundreds of hours of supervised training. Certifications and licenses required vary from state to state, but most in this dietary career must pass an exam to demonstrate their knowledge following their supervised training. Other positions in this field include nutrition assistant or nutrition technician, which do not require as much education and training, but include assisting others with their diet and health. Work can be obtained in hospitals, nursing facilities, or outpatient care centers. Salaries range from a low of $24,380 for a nutrition assistant to a high of a median annual wage of $64,880 for a dietitian or nutritionist in an outpatient care center. Those with advanced degrees or certification in this field have good job prospects with employment in this dietary career to grow 14 percent through 2026.
2. Chef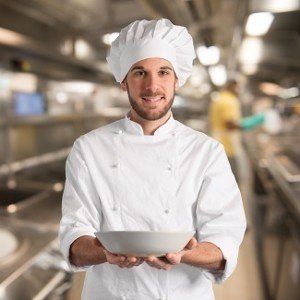 If you are a Food Network fan, you have seen lots of chefs in action and this might be one of the dietary careers you would enjoy. Following high school graduation you may begin work in this field as a line cook and learn through your work experience. Some chefs further their education at a culinary arts school, technical school, community college, or even a university. The jobs available include food preparation for private households, cafeterias, and catering services, as well as restaurants and hotels. The work schedule can be very hectic as chefs often work more than 40 hours per week, including weekends, holidays, late nights, and early mornings. In addition to food preparation, these Explorer STEM Types have many other responsibilities such as ordering food and supplies, developing recipes, supervising other kitchen staff, and maintaining a clean and functional work area. The job growth outlook in this dietary field is faster than average at nine percent and the median annual salary is $43,180.
3. Professional Food Forager
This new and exciting dietary career has developed to meet the needs of restaurants which feature fresh, natural foods found in the wild. The job demands an expert who knows which plants are edible, where to find them, how to harvest them, and how to cook them. Professional food foragers may own a business or work for a specialized restaurant to provide these special and rare items. This foraging for food is very popular in California as there are many non-native and native plants available for harvesting, as well as exclusive restaurants which feature fresh foods found in the wild on their menus. Live in an urban environment? Don't worry! Many farm-to-table restaurants are looking for experts to forage for them at farmer's markets, ethnic produce stands, and more. Data on job growth and earnings has not been published as yet because this is such a new field, but STEM Jobs magazine reports a median annual salary of $55,395 for this career best suited for Explorer STEM Types with a bachelor's degree in food science or botany. The demand for local and natural foods is growing, and the demand for this culinary career should grow in response to that demand.
4. Food Scientist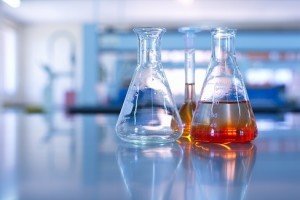 Chemistry and biology courses in high school can be the first step to a dietary career as a food scientist. A love of research is also important in this job, which makes it a great fit for those with Explorer STEM Types, as this scientist begins with research of food and the manufacture of food. Other work in this field may include nutritional analysis of food products or enforcement of regulations regarding food preparation and labeling. Chemistry also plays a part in a food scientist's work studying the fats, carbohydrates, and proteins in our food and how they work together. Specialty fields in crop production, animal nutrition, or even soil and plants can be pursued by these scientists. A bachelor's degree in chemistry, food science, or biology is just the beginning of education in this dietary career as a master's degree or a doctorate degree is required for those who wish to teach or conduct research. A median annual salary of $62,920 can be earned in this field which has grown 15 percent per year in the last five years.
5. Health Teacher
No job is more important than teaching, and health teachers promote good health in their students by teaching them about the importance of good food choices, combined with exercise and routine medical care. Advisors are well suited for this career, and health teachers may be the only source of education about fitness, diet, and physical and mental health for students. Success in any career begins with a student who is healthy and able to live a productive life. Health teachers must have a bachelor's degree in education, health, or psychology and earn a state teaching certificate. A median annual salary of $56,690 is earned by health teachers who may work in a variety of medical and health care service facilities in addition to schools. Employment of health teachers is expected to grow faster than the average for all jobs, at the rate of 13 percent through 2024.
Whether you like to forage in the wild for unusual foods, create new food recipes, study food, or teach others about it, you can find some amazing dietary careers to allow you to pursue your food passion.