5. Cement Mason
To hold a building together a strong foundation is necessary, which is where you come in. Thinking about the regional climate and traffic through the building, you will decide how to lay a foundation with concrete. You might also use concrete to create sidewalks, driveways, and support beams. In addition to the concrete, you will choose support materials to use, such as wire mesh, lath and rebar.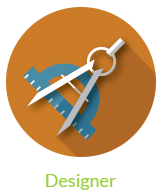 STEM Type: Designer
Median Salary: $42,900
Education Required: High school diploma with apprenticeship
Relevant High School Courses: Mathematics
As standards change for construction and building becomes more eco-friendly, new sustainable jobs will become available in construction careers. Discover more STEM construction careers in the Early Fall 2018 issue of STEM Jobs magazine!