There are many options in construction careers that allow you to use your skills and love of building to help others bring their dreams to life.
Choosing one of these construction careers means creating spaces to meet a variety of needs including housing, hospitals, schools, businesses, non-profit organizations, and government agencies. In this field, there are many construction careers for different levels of education from vocational school to graduate-level work. Find out more about some incredible STEM construction careers below.
1. Construction Manager
Starting with creating budgets for time and cost, you make sure all areas of a construction project go as planned. You work with architects, civil engineers, plumbers, electricians, and carpenters to make sure they all do their jobs according to expectation. This job also requires you to know all local building codes and safety regulations, and make sure all workers follow the rules.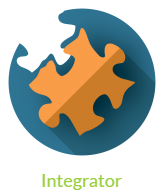 STEM Type: Integrator
Median Salary: $91,370
Education Required: Bachelor's degree in construction science, construction management, architecture, or engineering
Relevant High School Courses: Mathematics and statistics