5. Construction Manager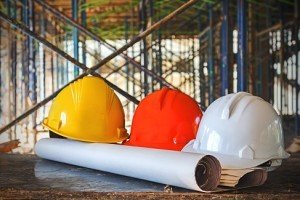 Your job will be to calculate a budget, prepare estimates, and hire subcontractors to make an architect or engineer's project come to life. Your responsibilities include ensuring you stick to legal requirements and safety codes while building structures, public spaces, roads, or bridges.
You'll earn $89,300 after obtaining a bachelor's degree in construction science, construction management, architecture, or engineering. Helpful high school classes include industrial arts, engineering, or computer fundamentals if you want to pursue this or other architecture careers.
Another great thing about the architectural field is that you can always use your skills in a new way. Maybe you'll be like this game designer who got a degree in architecture and now designs buildings within video games to make the environments as realistic as possible. Or perhaps you'll become an extreme architect who design buildings to withstand natural disasters or just to be more ecologically friendly than ever before. As long as none of your designs are as inexplicable as these architecture fails, you'll be good.