Entrepreneurs play an exciting role in the STEM world, merging creativity with business. These careers for entrepreneurs will give you the skills you need to be successful on your own.
There are some traits all successful entrepreneurs share, like ingenuity, dedication, and intuition. But they never would have been successful without the opportunity to develop some strong STEM skills through other jobs and experiences. Check out our top careers for entrepreneurs that can help you launch your idea and make it as your own boss.
1. Product Manager
What They Do: Product managers oversee every aspect of a particular project within your company. By guiding a specific initiative from inception to completion, you'll gain crucial insight into how an idea becomes reality. If you're detail oriented and have strong communication skills, this career could be a good launching point for starting your own business.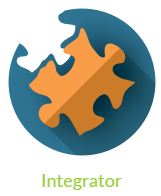 STEM Type: Integrator
Integrators succeed through others, so communication and relationship building are as important as their business skills.
Training Required: A bachelor's degree in business or a related field is typically required. Schools like Idaho State University, Marshall University, and Sam Houston State University all have programs to train you.
Median Salary: $91,440