More and more companies are realizing the benefits of letting their employees work remotely, and there are even STEM careers that let you work from home.
Believe it or not, following your dreams to find a job in STEM the field doesn't necessarily mean you'll be heading to the lab, hospital, or office every day. It's a lot more flexible than that! Read on for a list of just some of the STEM careers that let you work from home.
1. Registered Nurse
Helping patients as a nurse doesn't always mean heading into the hospital for overnight shifts. Many nursing positions, such as case managers or hotline nurses who answer patients' questions over the phone, have the advantage of being able to telecommute.
To secure one of these STEM careers that let you work from home, you'll need to obtain an associate degree in nursing (ADN), then get a license as a registered nurse or a Bachelor of Science in Nursing (BSN) degree. Either route will take about four years.
Employers such as UnitedHealth Group, Johnson & Johnson, CVS, and even insurance companies consistently list a high number of positions available to registered nurses who want to work from home. These positions earn a median salary of $60,000 per year.
2. Technical Support Representative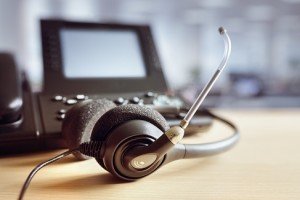 Have a telephone and an internet connection? Then this could be one of the best STEM careers that allows you to work from home.
Companies often hire technical support personnel to help either their employees or their customers with issues. When someone calls with a problem, the technical support representative gives them step-by-step instructions to resolve it, ranging from installing software applications to resolving username and password trouble.
College degrees are often not required beyond a high school diploma, although customer service experience is often preferred. Technical support representatives who are not in call centers may need an associate's or bachelor's degree in computer science and a higher computer proficiency. The national median salary for this job is $30,420.
3. Online Math or Science Teacher
You'll likely need a few years in the classroom first, but virtual teachers are becoming more sought after each year, especially in STEM fields.
These jobs offer lots of flexibility, as the grade levels can range from elementary school through college and the hours also differ. You may be a tutor or work a full school week, depending on the exact position. Because you're teaching virtually, strong communication and time management skills are essential.
You will need a teaching degree and some experience in a normal school before pursuing this career. The median salary nationally is about $35,000.
4. Medical Science Liaison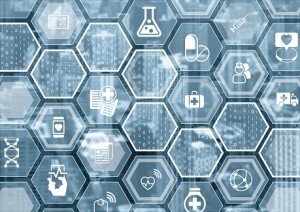 This position involves working with clinicians, scientists, and medical professionals to develop relationships with the company they represent. They ensure products are used effectively, serve as resources within the medical community, and act as experts to colleagues.
Employers often look for an educational background in medical science, including advanced scientific training and academic credentials generally consisting of a doctorate degree in the life sciences. They are hired by pharmaceutical, biotechnology, medical device, or similar companies. The national median salary for a medical science liaison is $144,377.
5. Software Engineer
Many engineering jobs double as STEM careers that let you work from home. As a software engineer, you will design, develop, test, and evaluate systems that make computers – or anything else containing software – work.
In addition to a engineering degree, lots of experience designing, creating, and improving software is typically required for this job. You will also need experience with platforms such as Ruby on Rails and web development knowledge. You can expect to earn a median salary around $75,000 per year with this position.
STEM careers that let you work from home are more abundant in a wide variety of industries than most people realize. All they need is you!