5. Chess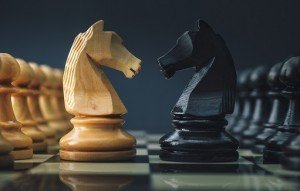 Chess is an oldie but a goodie.
This critical thinking game improves memory, involves logic, and requires concentration and focus. Many studies that introduce the popular game to classrooms have seen incredible results.
"In Venezuela, a study of over 4,000 second grade students found a significant increase in most students' IQ scores after only 4.5 months of systematically studying chess. This occurred across all socio-economic groups and for both males and females. After this study, the Venezuelan government introduced chess lessons to all schools," according to Gardiner Chess. "Another study in Pennsylvania in 1987-88 found that a group of year six students, that studied chess two to three times per week and played most days, had a significant increase in both memory and verbal reasoning skills, especially amongst the more competitive players."
In addition to puzzles and board games, video games have been found to help train your brain in some pretty amazing ways. Even math can be fun with the help of these educational games. See? You're learning all the time!