2. Risk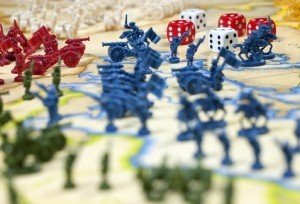 It may already be a staple of family game night, but Risk might just be the greatest strategy board game of them all. Each player is assigned territories on the board, and the goal is to take control of opponents' territories.
While there is an element of luck to this surprisingly educational game, it's all about strategy. How do you minimize borders to avoid attacks? Where should you distribute your armies? Which area should you attack first to gain footholds and further expand? When should you lay low and let the other players take each other out?
There's a lot to assess, and you'll have to be thinking a few steps ahead to conquer the world.