STEM Jobs Approved: Combined Insurance Company of America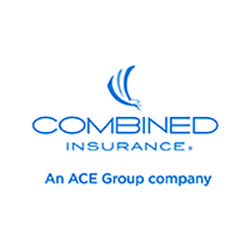 Combined Insurance is a leading provider of individual supplemental accident, disability, health, and life insurance products and an ACE Group company. The company has an A+ rating by the Better Business Bureau, and an A+ (Superior) financial strength rating by A.M Best, one of the world_s top insurance rating firms. In addition, the company has been recognized for six consecutive years as a leading provider of supplemental insurance on Ward_s 50 Top Performing Health-Life Insurance Companies list. Combined Insurance was also recognized as number one by G.I. Jobs magazine on the 2015 list of Top 100 Military Friendly© Employers.
Website:
https://www.combinedinsurance.com/
Learn more about Finance

The finance industry plays an important role in both the national and world economy, supporting people, businesses, nonprofit organizations, and government agencies in all aspects of managing their money.
Learn more
STEM Jobs Approved Ranking
Ranking within Finance Industry
STEM Jobs Approved Categories
SJA Diversity

SJA STEM Opportunity
Suggested Careers