We often think of professionals having business mentors, but students who find a mentor benefit from that relationship their entire lives.
The original Mentor was a character in "The Odyssey" by Homer. In this epic poem, Odysseus, king of Ithaca, went away to fight in the Trojan War and left his friend, Mentor, to care for his kingdom. But more importantly, Mentor served as a friend and adviser to Odysseus' son, Telemachus. This literary figure inspired the word mentor, and exemplified many of the reasons you should find a mentor of your own.
You may find a mentor in a family member, a family friend, or leader of a team or organization to which you belong. Partnerships between schools and area businesses also provide opportunities for mentoring. Boys and girls clubs and other community youth groups provide leaders who may include someone you look up to and respect.
There are many benefits to having a mentor:
1. Encouragement
Everyone needs someone who's there for them. If you find a mentor, you will have someone who recognizes your strengths and accomplishments and encourages you to excel. Just hearing "I'm so proud of you" can give you the confidence you need to tackle the next challenge.
2. Advice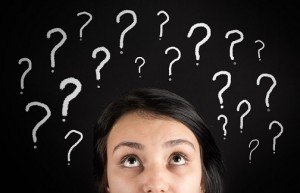 Worried about how an after-school job will affect your grades? Find a mentor who can give you advice on balancing work and school. Need input about the right path to take to get to your dream career? Someone outside your immediate family may have different insight about the pros and cons of your options. Whatever your age or phase of life, a mentor's life experience can help guide you.
3. Support
When you find a mentor, you get a built-in support system. That mentor can be depended upon to be there for you, often knowing just what you need before you even ask.
4. Role Model
Your mentor is someone with lots of experience in their profession who is happy to share that experience with you. A mentor is that person who is an example to follow when considering major life decisions. Finding a mentor who is a good role model gives you an inside track to career planning. You also get to see how they handle failure and adversity, which can be a tremendous learning experience.
5. Different Perspective
If you have not had the opportunity to travel or experience life outside your hometown, finding a mentor can open a door to a world you never knew existed. Sharing their experiences and differing viewpoints can introduce you to different cultures and ideas.
6. Accountability
Having someone who cares about you and what you are doing sometimes makes you think twice before making a bad decision. If you find a mentor, you might not want to disappoint that person who has invested not only time, but care and concern for you. Statistics actually show that students who meet regularly with a mentor are much less likely to skip school.
Life is hard and making your way through school and into a career can be stressful and overwhelming. Find a mentor – you will have not only a friend, but an experienced role model who can guide you through to success.